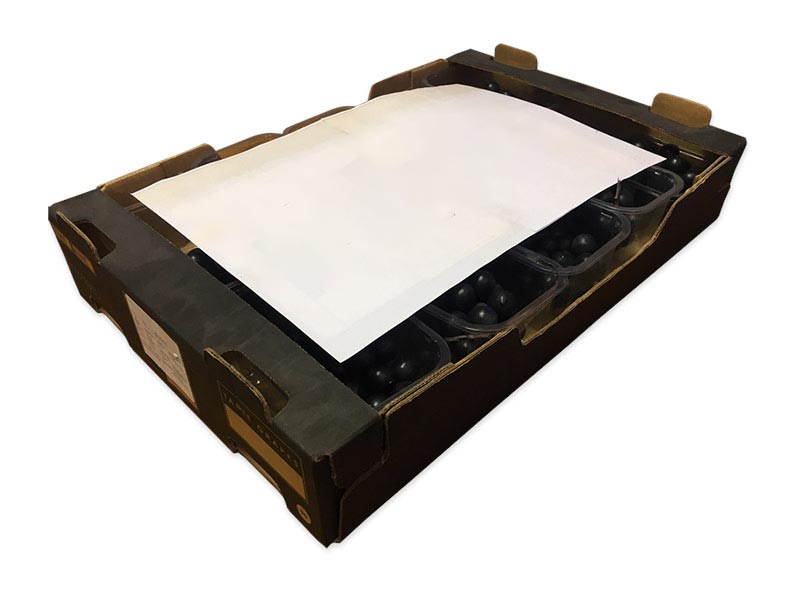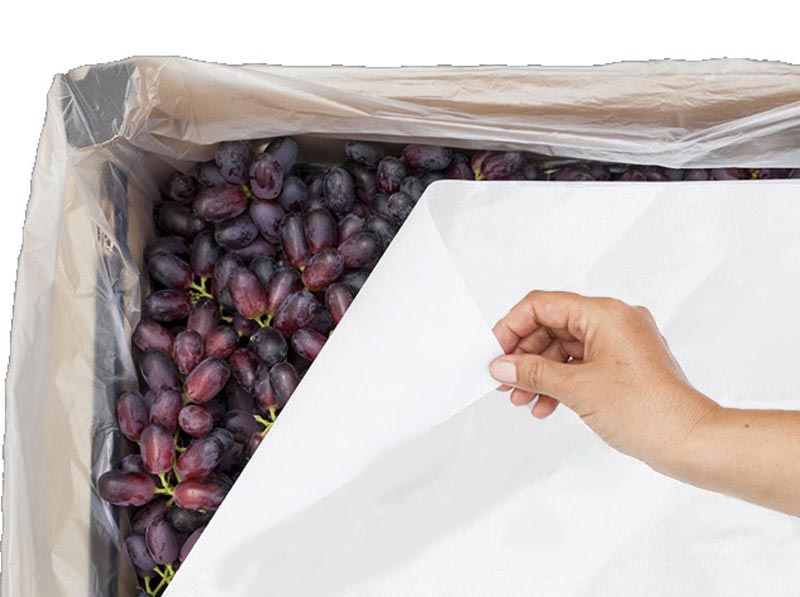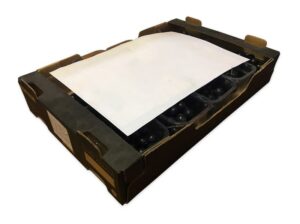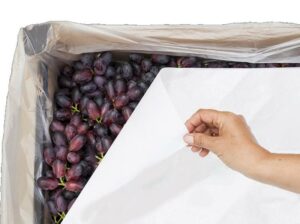 Grape preservation sheets
Grape preservation sheets which active ingredient (sodium metabilsulfite) in the presence of moisture release Sulfur Dioxide, guaranteeing the control of the development of various molds (Botrytis Cinerea mainly). It provides an effective tool for controlling the appearance of fungal infections during grape preservation.

Multiphase controlled emission (initial slow phase and subsequent slow phase). High initial emission of sulfur dioxide for elimination of existing spores and slow phase of subsequent emission to avoid growth of dormant spores.
Extensive protection and absence of bleaching as there is perfect emission control.
They do not release strong SO2 emissions in the event of fluctuations in the cold chain.
Different sheet sizes for boxes 30×40 cm and 60×40 cm.
Available in single-phase and multiphase format.
Plastic (PE) sheets impregnated with sodium metabisulfite (Na2S2O5).
TAMBIÉN TE PUEDE INTERESAR